Presentation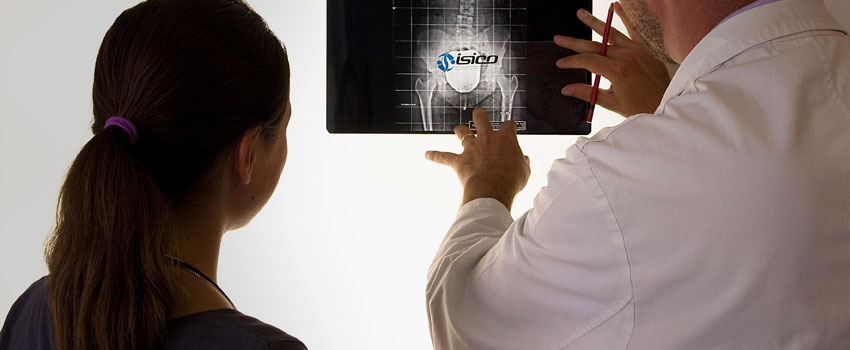 Registration for the edition 2023 is open now !
The World Master Course
In 2016, ISICO launched an annual distance-learning course, open to participants from all over the world. The aim was to offer professionals specialist training in the Principles and Practice of Scoliosis Conservative Treatment (PPSCT), delivered by a faculty whose members are among today's leading experts in the field worldwide. In planning the course, we drew on the decade of experience we had acquired through our residential Master course.
The past editions were a great success and saw participants from all five continents engaged in an ongoing learning process, which is both engaging and effective.
Isico is keen to share its extensive clinical and scientific experience with course participants in the hope that this will result worldwide in increased availability of good quality conservative treatment with a high success rate.
During the course, the Isico experts share their treatment protocols and strategies practically through clinical cases. Still, participants are also given a general overview of the main treatment techniques of demonstrated efficacy used by the leading experts worldwide.
To get an overview of the course topics, take a look at the last live lecture of the 2018 edition, given by Stefano Negrini.
Course organization
The PPSCT course is delivered entirely online and its development can be self-administered through a dedicated online learning platform. It is divided into 16 modules, each lasting two or three weeks. A single module usually includes three recorded theoretical lectures (each about 45 minutes long), which participants can listen to at a time to suit themselves. Each lecture recommends 2 or 3 scientific papers, to be read in order to complete the module task.
Each module includes Discussion Group sessions, focusing on specific aspects of the topic dealt with within that module. These sessions are intended to increase students' participation and improve learning. The participants are expected to express their opinions and cite appropriate literature to support their positions.
Each module ends with an online Live session led by one of the teaching staff members, who present clinical cases selected according to the topics covered in the module and the discussion group sessions.
The 60-minute Live sessions (one every two or three weeks) are the only components of the course that require participants to be online in real time at a specific date/time.
Click here to see the 2023 program.
Educational goals
To achieve the ability to provide good quality care, over time, to patients affected by spinal deformities, especially children and adolescent
To grasp the theoretical basis of such care
To learn the ISICO approach to patient assessment and the treatment decision process
To gain a solid basic understanding of the main current treatment techniques
To become familiar with conservative treatments, particularly SEAS (exercises) and SPoRT (braces), and when and how to prescribe them.
Topics
The PPSCT course focuses on scoliosis at all ages (mainly idiopathic, although it also provides insight into secondary scoliosis) and examines the following topics:
Etiopathogenesis
Classification
Assessment
Therapeutic choices
Conservative treatment (exercises, braces)
Basic notions of surgery
X-ray measurements and related concerns
Screening
Why scoliosis has to be treated
Clinical measurements and measurement errors
Sport and scoliosis
Posture and scoliosis
How to manage aesthetics
Compliance to treatment
The therapeutic team
The role of psychology in bracing
Qualification for the Course
Although the PPSCT course was initially designed for physicians to address their need for a comprehensive overview of the state of the art in diagnosing and treating scoliosis, its content may also be of interest to other professionals involved in treating this condition. We therefore also accept applications from physiotherapists, orthotists, PhD students, and so on. All participants must be aware that the various learning activities are based on the assumption that the course participants have a medical background.
The course organizers apply a grading process whereby points are assigned based on active participation in the discussion group and live sessions. There is a minimum number of points that participants must obtain to receive the Attendance Certificate.
Those receiving this requisite number of points are also entitled to take the Final PPSCT Examination. They will be awarded the PPSCT Certificate relevant to their profession if they pass it.
Important note 
A computer (Mac/PC) or tablet (Android/Mac) and a stable internet connection are required to access the eLearning content and virtual live sessions.