The interview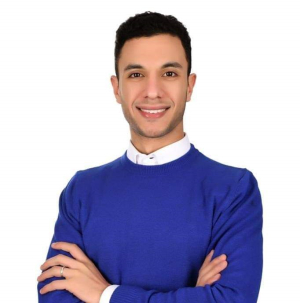 Essam Rashad, Egypt
What is your name:
My name is Essam Rashad from Egypt 


What is your profession:
I graduated University from on October 6  and I am a physiotherapist specialising in scoliosis management and other spinal deformities. I am certified SEAS therapist, ISST therapist, Schroth Best Practice and Side Shift method.


How is the rehabilitation treatment of spine diseases managed in your country? 
Nowadays, the number of schools specializing in the treatment of deformities of the spine has increased, which has led to a diversification of views on the treatment of scoliosis whether conservative or surgical treatment 
Scoliosis: how is it treated?
Scoliosis is treated according to each case after examination and evaluation. By the means of measurements to collect data about the patient, whether from radiology or clinical examination, and then the appropriate decision is taken for the case, either conservative treatment or specialized therapeutic exercises to treat scoliosis, brace, or surgery.
 
What would you like to improve on the clinical practice currently followed in your country?
I hope to increase awareness among practitioners and standardize the treatment protocol for scoliosis so that every practitioner is able to develop a treatment plan. I also hope that practitioners will participate in isico to learn more and more. It is really worth this experience.


What do you think this course can give you, and how do you think you can apply this knowledge in your daily clinical practise?
In fact, this course added important information for me to make the right decision about treating scoliosis or other deformities of the spine with a group of international and really distinguished professors. I invite everyone interested in scoliosis treatment to participate in developing their intellectual and practical skills in scoliosis management.