The interview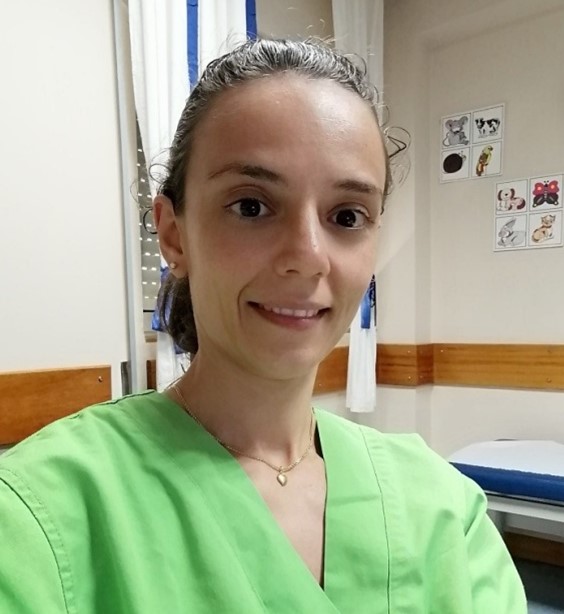 Ana Lúcia Gomes, Spain
What is your profession:
I'm a Physical Medicine and Rehabilitation Specialist Doctor
How is the rehabilitation treatment of spine diseases managed in your country?
In my country and in my hospital (Algarve), patients with scoliosis are referred to hospital services through Family Medicine doctors or other intra-hospital specialities. Bearing in mind that we do not have Pediatric Orthopedics, all patients are observed by Physical and Rehabilitation Medicine. In my service, we work directly with the Physiotherapist (either in an individual rehabilitation plan (< 12 years) or in small groups of 3-4 patients (> 12 years)). Considering the area of ​​residence and availability of schedules, patients can also be referred to clinics close to their homes.
Scoliosis: how is it treated?
In the case of an indication for brace treatment, the prescription is made by the hospital doctor (with no costs to the patient, subject to approval by the administration) or (if the parents have the economic capacity and in an attempt to accelerate the process of acquiring the brace) a prescription is made for direct purchase. In curves of great magnitude, with surgical indication, patients are referred to the Pediatric Orthopedics service at a referral hospital, in our case, in Lisbon, maintaining follow-up by both medical specialities.



What would you like to improve on the clinical practise currently followed in your country? 
I have just finished the medical internship in Physical and Rehabilitation Medicine speciality and I am starting my professional activity in this area, which is proving to be a surprise and a challenge, both in terms of the number of patients referred, clinical diversity and comprehensiveness in the approach to adolescent patients and their families. With this course, I mainly intend to improve my clinical practice, based on the most recent evidence and experience of the most respected professors in the area. Only then will I be able to have future goals, in the sense of improving teamwork and communication with other professionals.
What can this course give you and how do you think you can apply this knowledge in your daily clinical practise?
Right now I see about 8 patients a week with scoliosis or suspected scoliosis. I believe and hope that this course will provide greater theoretical-practical skills in the assessment, guidance and follow-up of these patients. I intend to obtain greater security in the indications given and answers to the incessant questions of the parents. I hope I can be a reference and trusting figure for patients and their families. I consider it important to start and add experience (which will only come with time and work) based on the most recent scientific evidence. Thank you for the opportunity and knowledge imparted. Thank you for sharing