The interview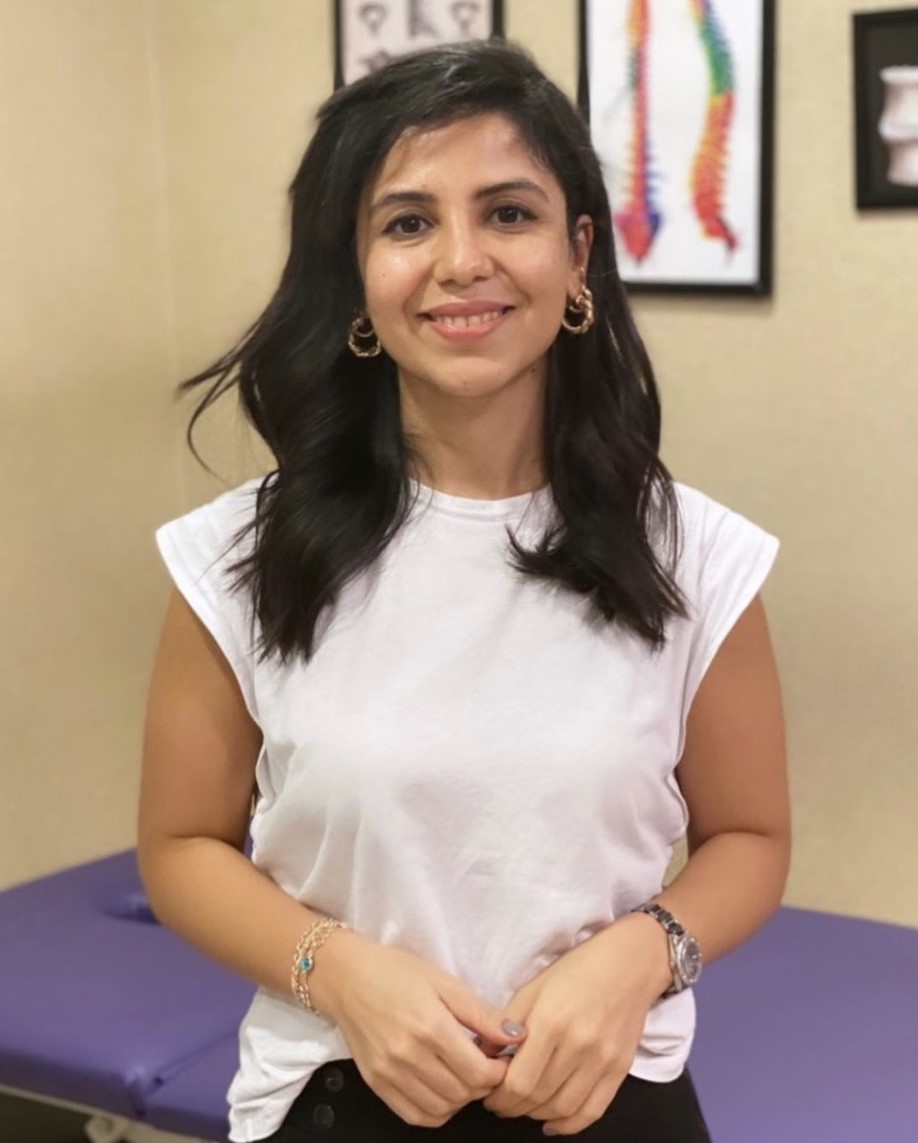 Busra Hussain, Turkey
What is your profession:
I am an osteopath – physiotherapist, working for rehabilitation on spine disorders such as scoliosis, kyphosis, posture, low-back pain, neck pain, hernia etc. at Emsey Hospital, Advanced Spine Surgery Clinic in Istanbul, Turkey.
 
How is the rehabilitation treatment of spine diseases managed in your country?
In Turkey, patients refer to spine surgeons (from orthopaedics or neurosurgery departments) or physical therapy departments. If surgery is required, spine surgeons perform the surgery. However, if the patient needs therapy, the surgeon consults the physiotherapy department. Routinely, in the physical therapy department, physical therapists and physiatrists work together and carry out rehabilitation.
But nowadays, especially in some well-known spine surgeons' clinics, the surgeon establishes his own team that includes orthopedists, neurosurgeons, physiotherapists and nurses in his department. They work on spinal problems in their own teams with a multidisciplinary perspective. I am working in such a team.
There are only a few private spine centres in Turkey that I have mentioned in this way. These types of clinics should be more accessible. And physical therapists should work harder with scoliosis or kyphosis.
Scoliosis: how is it treated?
When the spine surgeons evaluate the patient and establish that therapy is needed, they contact the physiotherapist, and if they need a brace, they contact the orthotic technician. Patients are controlled after rehabilitation and checked with x-rays in follow-ups. Progression, angle and medical controls are decided according to the age of the patient.
I can surely say that 10 years ago, surgeons did not care about exercises at all. If the angle continued to progress until the indication for surgery, sometimes swimming was suggested. Everything was focused on surgery. But now, for 5-6 years, they started to believe in exercise therapy and if there is no indication for surgery, they start with rehabilitation (such as exercise and brace). And, as I mentioned, some surgeons even set up their own rehabilitation team. 
Furthermore, if surgery is required, the surgeon and the patient discuss it together. Before or after scoliosis surgeries such as VBT, fusion surgeries, if some patient needs physiotherapy, we also provide support for this.


What would you like to improve on the clinical practise currently followed in your country? 
Actually many things 😊
As physiotherapists, we have to work harder to make the surgeons understand that not all patients need surgery and conservative methods can be beneficial too. 
X-rays are sometimes performed in the wrong postures. So we have to ask the patients for another one. Radiologists have to be educated more and better on this.
Standardised protocols according to the SOSORT guidelines should be commonly used by physicians and physiotherapists.
People should be more aware of scoliosis for early diagnosis.
What do you think, this course can give you and how do you think you can apply this knowledge in your daily clinical practice? 
Actually, until now I learned German therapy methods so I want to see also another approach to evaluate and treat the patients. As a clinician, I hope this course helps me to improve my knowledge of scoliosis.