The interview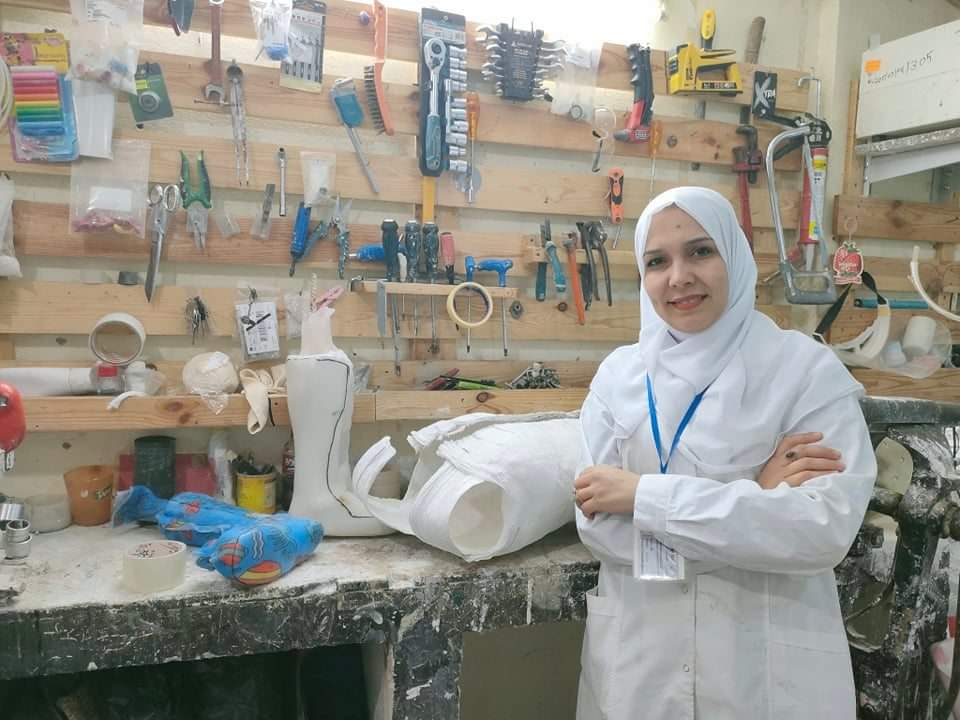 Soumaya Foughali, Algeria  
What is your profession:
My name is FOUGHALI Soumaya, I am from Algeria. I'm a Certified Orthotist and Prosthetist since 2011, currently working in the National Office of the disabled Persons (ONAAPH) in Algeria exactly in Annaba.
 
How is the rehabilitation treatment of spine diseases managed in your country?
Currently, in Algeria, we have a protocol type for screening scoliosis from the 1st year in primary school, after detecting the scoliosis doctors refer the patient to our centre for scoliosis management.
We can summarize the scoliosis treatment in Algeria in three main points :
Observation: to observe the patients who have a Cobb angle of less than 10 degrees
Bracing and physiotherapy: Bracing is given for patients who have a Cobb angle of more than 10 degrees and less than 50 degrees. Concerning physiotherapy, the physiotherapists do not use the Schroth method but they treat the patients with the traditional way of stretching and strengthening exercises
Surgery: Surgery is recommended if scoliosis worsens up to 50 degrees or more.
What would you like to improve on the clinical practice currently followed in your country? 
Because I'm CPO I would like to improve my skills in orthotics and prosthetics, especially in scoliosis treatment I would like to learn new techniques about it because we have a lot of scoliosis cases in our area.
There are many things, ways and methods that we have to improve but I'll just mention two main points: the brace's effectiveness and the following of the scoliosis progression
What do you think, this course can give you and how do you think you can apply this knowledge in your daily clinical practice? 
This training which perfectly meets my ambitions would allow me to deepen the knowledge already acquired, broaden my field of action and acquire new high-level skills at the heart of this discipline to master new methods and techniques in the field and be able to adapt to the evolution of equipment engineering.