The interview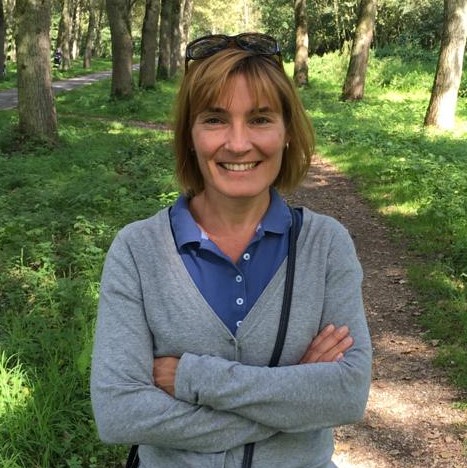 Carmen Urago, The Netherlands

 What is your profession: 
Physical therapist
 
 How is the rehabilitation treatment of spine diseases managed in your country? 
As far as I know, after undergoing surgery to cure scoliosis, there is no rehabilitation or any specific support.
 
Scoliosis: how is it treated?
There is no screening at school anymore, in contrast to approximately 30 years ago. Therefore, scoliosis is often overseen, and in some severe cases, the intervention is recommended immediately by a scoliosis specialist who is most often a surgeon orthopaedic at the time of diagnosis. This puts a lot of stress on families who must deal with the diagnoses and have to make crucial decisions in a short time. Conservative treatment is unfortunately not well known in the Netherlands, and mild scoliosis is only subject to regular evaluation by a specialist. In case a parent or physical therapist diagnoses a curve on the child, the first step is to go to your general practitioner. He is sending the child to the orthopaedic. In case the scoliosis is below 20 degrees, there is often a "wait and see" policy. We see a lot of kids where the diagnosis is made too late. Conservative (non-surgery) treatments like Schroth therapy is not known very well in the Netherlands. In case the scoliosis is above 45 degrees, surgery is advised, and until surgery, sometimes there is advice for Schroth therapy. After surgery, there is no revalidation. 
What would you like to improve on the clinical practise currently followed in your country?
I would like to see that the "wait and see" policy is going to stop and that orthopaedics would cooperate more closely with scoliosis specialists like us.


What can the Scoliosis Online Master Course PPSCT give you and how do you think you can apply this knowledge in your daily clinical practise?
For me, it is crucial to work evidence-based. Due to a lack of physicians who are specialised in the conservative treatment of scoliosis, I, as a physical therapist, need to be very well prepared to communicate efficiently with the surgeons. 
Scoliosis is a topic that is not fully covered in the Netherlands (not during physiotherapy study nor as part of standard prevention). I would like to grow my knowledge and be able to assist in a better way, especially young people, hopefully avoiding surgery when other less intrusive therapies can better help the young generation.