The interview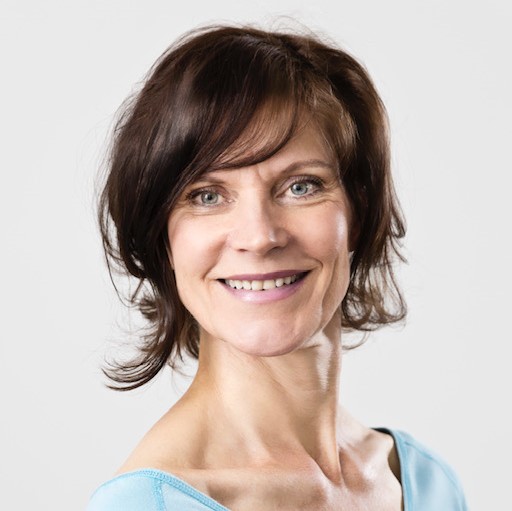 Tiina Arrankoski, Finland

What is your profession?
I am a movement therapist and the main educator/trainer of the Spiral Stabilization -method (a movement and manual therapy for back pain and scoliosis) in Finland. Even though education takes most of my
time, I still work a few days a week in a small private studio, where I collaborate with physiotherapists specialised in myofascial treatments.
Treatment of scoliosis: 

Currently, in Finland there are about 160 new AIS patients per year - our population is 5,5 million. Most cases are found through school screening. This in general is done by nurses. The recommendation is to do the screening for girls in the 5th grade (11 years) and for boys in 6th (12 years). Both Adam's test and scoliometer are used for this and when the scoliometer shows more than 6° the child will be guided first to a
clinical examination and when needed to a children's orthopedists, who evaluates the need for x-ray or further examinations. There is one EOS device in Finland.
The follow-up for the children with Gobb angle between 10-25 degrees takes place every 6-9 months. The brace is prescribed when the Gobb angle is between 25-40 degrees. The braces used are Boston (23 hours
per day) and Providence (night-time). The surgical approach is used when the Cobb angle grows over 45°. There are four university hospitals, where scoliosis patients are mainly operated.
Exercises are not mentioned as part of the general recommendations for scoliosis treatment and are still not considered much by surgeons or orthopedists as an additional possibility to treat scoliosis. But - as I have
been invited to all the main hospitals, where scoliosis is traditionally treated only by brace and surgery to give educational courses on scoliosis and exercise to their physiotherapists, some light at the end of the tunnel can be seen. Also, a few open-minded MD's have already attended the course.
The description here above gives an idea of a well-implemented pathway to treat scoliosis, but at the moment everything is still organised in a quite fragmented way. Absolutely more clarity and more collaboration between different professionals is needed.
Other tools used in the treatment of scoliosis in Finland: At the moment, the most used exercise method is Spiral Stabilization. The tool is a long elastic cord, which gives you feedback on the position of your spine and the extremities of your body in space connecting them to each other. Most exercises are done in a standing position. The aim of the exercises is to stabilise the shoulder, abdominal and pelvic girdles, strengthen the spiral muscle chains, that can lift, align and support the spine while in movement. On the other hand, the exercises aim to relax the muscles, that create excessive vertical compression toward the structures of the spine inhibiting elongation and mobility. During the movement self-correction in 3D takes place and the learned skills are then applied to gait and everyday activities. Gentle manual traction treatment and correction of the exercises done by the therapist is used in conjunction with training. 
All the above is also available a few times a year for the patients and their parents in the form of intensive 3-4-day workshops. The course is informative for both. During the course, the parents learn how to assist and correct the exercises in order to have the best possible quality while training at home. On these occasions, the patients have the possibility to train with other patients and have a thorough individual doctor's visit and updated exercise plan. Both adolescent and adult scoliosis patients are welcome.
SEAS method is not yet very well known by the professionals working with scoliosis, but there is an ongoing project of research, where SEAS is part of the research plan. Some physiotherapists use the Schroth method especially to improve breathing. The importance of breathing and ribcage elasticity is recognised by all the professionals and many other tools are used to improve the awareness towards this, as well.
We have also had promising results with myofascial treatments combined with exercise. Quite a big percentage of physiotherapists in our country are highly skilled in this.
In Finland, there is also a newly founded scoliosis association, which gives information on scoliosis and the available treatment options.


Treatment of spine disease:

In most cases of non-specific back pain (lasting less than 3 months) imaging is not considered necessary. For acute pain lasting less than 6 weeks, inflammatory drugs are used and the patient is encouraged to keep on doing normal everyday activities. Multidisciplinary rehab and medication are used for subacute back pain lasting 6-12 weeks.
The cure for chronic back pain (over 12 weeks) includes functional training planned by a multidisciplinary group and medication when needed. Also, manual therapy is used. X-ray in a standing position is a basic examination for those with chronic back pain and after, if necessary MRI. A surgical approach is used for prolonged ischial nerve pain, spinal stenosis and in some cases of intervertebral disc degeneration. After this physiotherapeutic rehab.



What would I like to change?

The recommendations on screening in Finland look good on paper, but in practise the slow start of treatment still prevails. We need a more client-oriented approach including the parents of the scoliosis children.
They should have a complete and clear package of information on various alternatives of treatment that could help their child.
The education on scoliosis of physiotherapists in Finland should be updated. Also the physical education teachers, movement experts and coaches should also have more information on how to take into consideration scoliosis in their work and how important it is to collaborate e.g. with physiotherapists and include the parents in the team.

I meet often adults with scoliosis, who feel that they have been left alone with their problems. I would like to see more attention of the health care also towards this special group. We are already organising intensive workshops of 3-4 days for scoliosis patients a few times a year and in these events both young and adults and their parents are welcome. The feedback has been very good, but we should find a way to offer this possibility on a larger scale.  We hope to start in a few months of research on scoliosis specific exercises combined with myofascial treatment. Naturally, I would like to see more interest in various institutes in our country to promote research on scoliosis. Maybe a closer international collaboration would help to boost it!
What can the Scoliosis Online Master Course PPSCT give you and how you think you can apply this knowledge in your daily clinical practise?

The course definitely gives me a better understanding of the role of various professionals in the process of curing scoliosis and their possibilities to influence in which direction the treatment of scoliosis can be further developed and improved. I highly appreciated the advice given during the first modules of the course to pay attention to the dosage of treatment - not to over treat and vice versa. I think this is one of the key points to keep in mind in our daily clinical work as a team. 
As I train physiotherapists and have trained them as well in all the four hospitals mentioned before, I have understood, that there is a need for more information and better guidelines on conservative treatment of scoliosis and the possibilities to help the patients also with scoliosis specific exercises. This course has already given me a wider perspective of conservative treatment of scoliosis and this certainly will help me to improve and complete my future educations.