The interview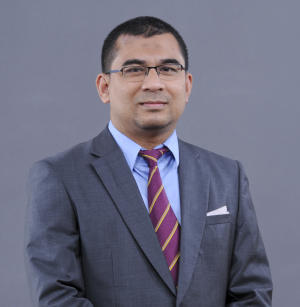 Al Hafiz Ibrahim, Malaysia
What is your name?

My name is Al Hafiz Ibrahim. You can call me Hafiz.
What is your profession?
I am a rehabilitation physician and lecturer. 
How is the rehabilitation treatment of spine diseases managed in your country?
Basically, spine disease can be divided into bone and cord problems. Usually bone-related problems are managed by an orthopaedic team and cord problems by neurosurgeons. However, sometimes both teams work together to manage the patient. The rehab team will take part in the treatment if patients have any impairment related to spine disease.
Scoliosis: how is it treated?
In most cases, scoliosis is treated by an orthopaedic surgeon using a conservative or surgical procedure. However, the part of conservative treatment is still very weak because there are not many experts in managing it, especially as far as exercise and bracing are concerned. Recently, rehabilitation medicine has started to play a role in managing the conversative part.
What would you like to improve on the clinical practises currently followed in your country?
That is why I joined this course—to update my knowledge on conservative management of scoliosis. So far, no one has undergone the same training. I would also like to see the lecturers of this course at work to strengthen my knowledge.
What do you think this course can give you, and how do you think you can apply this knowledge in your daily clinical practise?
This course will teach me how to properly and evidence-based manage conservative scoliosis management. I will start to combine the clinic with an orthopaedic team to manage scoliosis. I am also planning to do workshops or courses to train physicians in Malaysia in managing scoliosis.