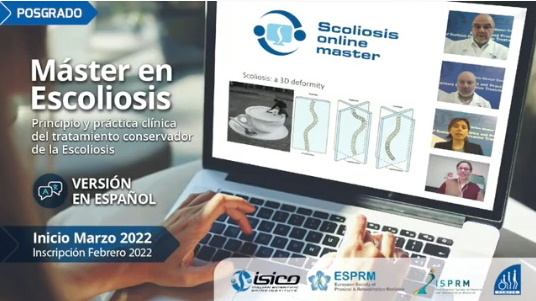 2022 - Launching the Spanish edition!
The year 2022 marks the collaboration with SAMFYR, the Argentine company of physical medicine and rehabilitation for the Spanish version of the online master PPSCT. Another big step in the dissemination of evidence-based knowledge on Principles and Practice of Scoliosis Conservative Treatment.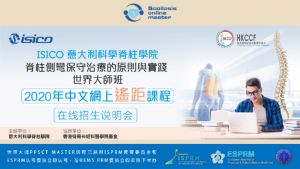 2020 - The Master has doubled!
In 2020, the first Chinese edition officially started in collaboration with the Hong Kong Foundation HKCCF. A remarkable commitment on our part supported by the local organisation, which could prove to be the starting shot and be replicated in the future for editions in other languages!

Contact us
If you need more information before applying
or if you have any questions please contact us at:
Gaby Engelhorn
online.master@isico.it



Register now
and follow a lesson for free
click here
Try for free
endorsements granted for the edition 2021
Feedback
Cornelia Luchsinger Lang
Switzerland
First of all I want to thank you all for that great course. It was a pleasure for me to participate and to be a part of the this year online master. Thanks for sharing your knowledge with me.
From 2016
worldwide
the only
online course
on Scoliosis
Conservative
Treatment